Reading Time:
3
minutes
Hackney Diamonds shows The Stones still have it
This month's new Rolling Stones release feels to me like two albums.
Hackney Diamonds starts familiarly enough with their slickly rough-edged rock, although the guitar breaks sound a bit more polished and varied than the infectious chords that have driven a lot of their music.
Their lyrics lean into anger and bitter disappointment with typical verbal twists like "I'm too old to die and too young to lose." The themes tend to be tamer than their bad-boy troublemaker brand would call for—they even complain about … insomnia?!?
To be fair, over the decades their songs have already covered street fighting, the devil, and countless other forms of cosmic dissatisfaction.
The Stones want some "me" time?
Then almost halfway through there's a break in the in the decibels when the non-Stones-like title "Dreamy Skies" launches a sneak attack. It slips in with a quiet, languid slide guitar joined by a tired-sounding Jagger musing about how he needs to "take a break from it all, because the wind and the wilderness call."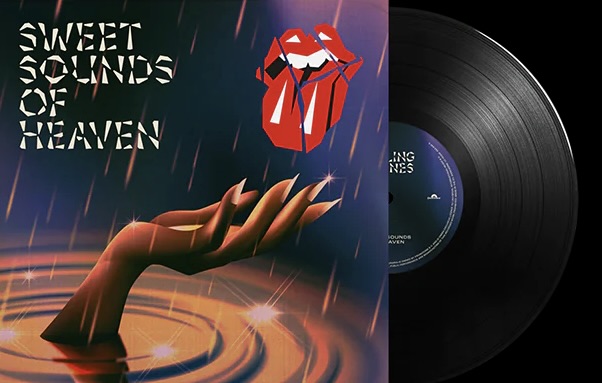 Wait, what? Mick just wants to hear "the bark of a fox and the hoot of an owl"?
Yup. With masterfully tuneful crooning he contrasts the world's craziness with a place he'd rather be, where "an old AM radio is all that I got. It just plays Hank Williams and some bad honkey-tonk."
The song lifts and transforms. For the rest of the album the energy and edge kick up. Guitaring gets more Stones-like—fewer mini-solos and more riffs incorporated into the flow of the song. The storytelling snarls about impossible and even dangerous relationships—warning that "If you live for the knife, well, you're gonna get stabbed," and
"Look what you've done to me

You've emptied my eyes

I twisted my sanity

And all you had to do was cry."
Keith Richards gets his traditional turn at one of his songs per album with a (as usual) catchy melody, making a world-weary Richardsy plea to please give him the bad news in "Tell Me Straight."
Nearing the end they take a gospel turn, "Sweet Sounds of Heaven," praying that there might be hope for the world after all. It builds and soars with Stevie Wonder on piano and powerful and crescendoing vocals from Lady Gaga. It's not the magnum opus of their 1969 "You Can't Always Get What You Want," with that song's London Bach Choir, but it's close.
How The Stones started rolling
There's one last treat. A vintage-sounding guitar and harmonica blues opening starts their version of Muddy Waters' 1950 "Rolling Stone Blues." I take it as a reference to their previous album, Blue & Lonesome, released way back in 2016. That album is all blues cover songs and one of their better ones in my opinion, recorded after a lifetime of seasoning. They were ready and able to deliver music and messages about bad luck and trouble.
"Rolling Stone Blues" is also notably the song that gave The Rolling Stones their name—so says Keith Richards anyway. Most significant, it's a tribute to Muddy Waters, who pioneered the genre that got the Stones started up in the first place. (Check out their first album. It's a blues coverfest.)
"Rolling Stone Blues" is a genius punctuation to end the album.
There's nothing in Hackney Diamonds that would take away the label they first earned in 1969 of The Greatest Rock and Roll Band in the World.